Today, more than a million people will come online for the first time in their lives. And tomorrow and the day after, a million more will follow. A million people largely from emerging markets, and increasingly from rural areas. A million people who may speak multiple languages, but struggle to read or type. A million people whose first exposure to the digital world is through their phone.

Unfortunately the digital world has no owner's manual. For someone new to it, technology can be exciting… and intimidating. Internet access opens the door to a world of possibility. But before you can enter, there's a lot you need to know: How to navigate from screen to screen. What's tappable and what's not. What all those strange icons mean. How to find search results in a language you can read. How to stay safe. How to even begin.
We built a set of design tools to help product teams build digital services that work for everyone. Regardless of where they live, what language they speak, or which device they use.

The tools – developed by IDEO, Google, and the Bill & Melinda Gates Foundation – help teams design digital services for the next wave of internet users. Use them to see your app with fresh eyes, design new flows, develop innovative interaction patterns, or even brainstorm a brand-new product.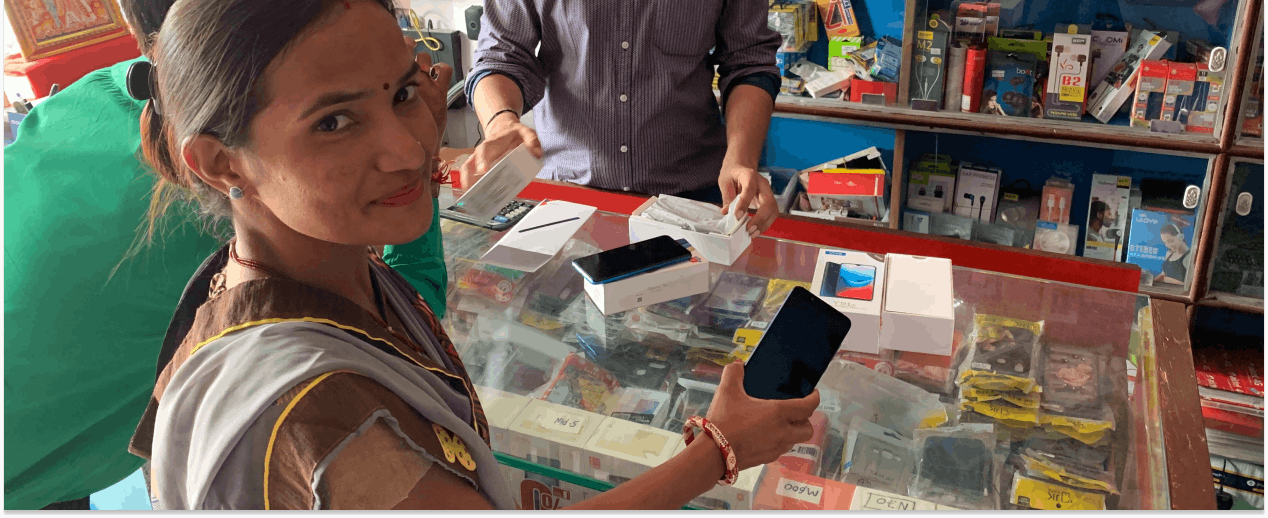 As of March 2020, we've validated the Digital Confidence tools and methodology with 22 product teams, including in-depth design sprints with Google Pay, Flipkart, Airtel, and Unilever. Dozens of prototypes built during these sprints are being piloted with new internet users around the world.

We launched digitalconfidence.design to share the Digital Confidence tools. We're inspired by all of the stories we hear of product teams around the world using the tools to design for the next wave of new internet users.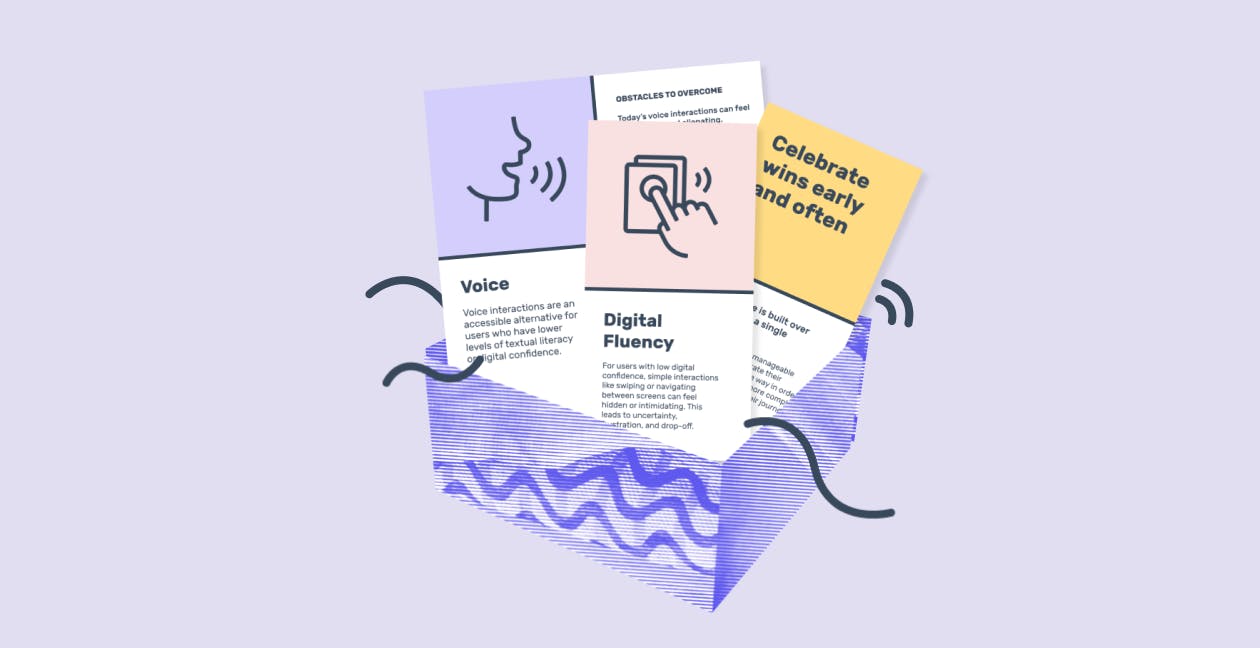 Interested in collaborating on an exciting initiative?